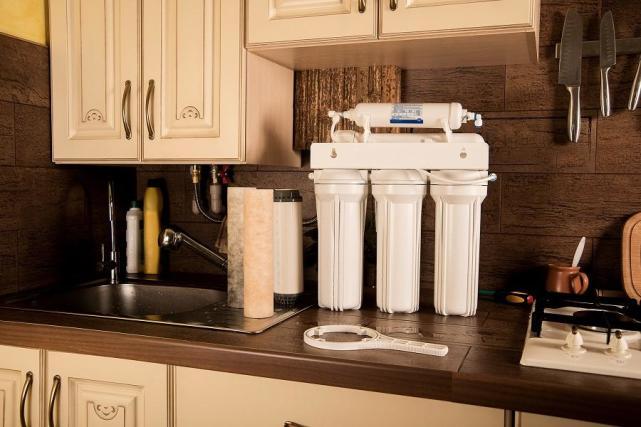 In order to get the best results when it comes to pure water, it is necessary to regularly change your filters. Our service, unlike others, has a special approach when it comes to our clients and maintenance of the device. We are not just changing your filters but we are trying to provide the best possible result by professional approach. Namely, when changing the filter, it is imperative to completely disinfect the device of residue dirt on the unit itself, and to check the condition of the entire device so that the quality of the purified water does not reduce.
Since you gave us your trust and proclaimed us as the best service in B&H regarding water treatment we are always ready to provide advice, answer all your questions regarding the proper device functioning and be available to our customers 24/7!
Installing the device
Adepto Company offers installation services for all systems from our range. All interventions are performed by skilled professionals with years of experience. The Adepto Company service covers the entire territory of Bosnia and Herzegovina.
The decade-long experience in water filter servicing is a guarantee of quality.
Device service
Adepto Company has its own department that provides service and maintenance of devices from its range. In addition, we are servicing most of the systems, in industry, medicine and dentistry, as well as in households.
If you own any of the water systems and are not satisfied with the actual service, you have purchased it at some of the web shops, want a different approach and a regular service solution, Adepto Company is at your disposal. Servers from Adepto Company have made tens of thousands of services for both industrial and domestic systems throughout the territory of Bosnia and Herzegovina for the past ten years.
The Adepto Company service is available 24/7.